We can distribute your heating costs over a 10-12 month period. Your monthly fee is calculated using the average amount of oil used in combination with the expected temperature during the winter and your secondary heat sources.
This way you don't get a surprise fee during colder winter months.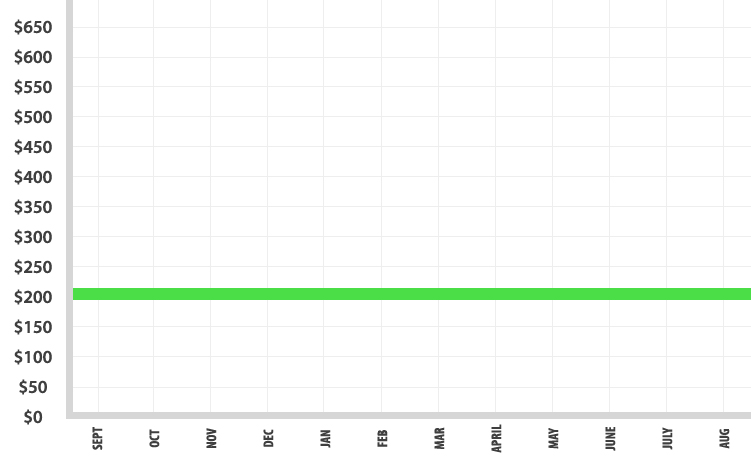 Just call us when your tank is running low.
Your bills will be higher during the winter but much lower during the summer. You can pay online or call us with your billing information.
Sign up for e-billing to get your bill direct to your email.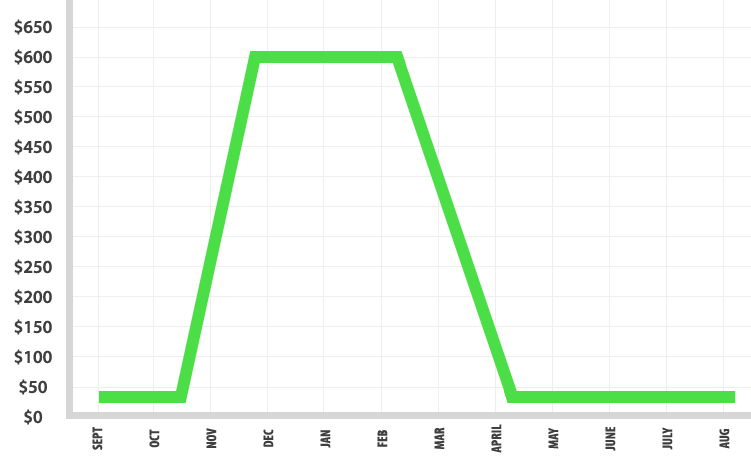 Pre-Authorized Payment Plan
On the 15th of each month, your balance owing from the previous month is withdrawn from your bank account.
You may pay in advance for fuel at the office prior to delivery by cash or credit card.
Sign up for e-billing and have your monthly statement emailed to you. Access your account information at your convenience.
Kenmac Energy accepts electronic bill payments on account from most banking institutions. It's fast, secure and you don't need stamps!
Q: What is electronic bill payment?
The bill payment option allows you to make payments to your account at Kenmac Energy through your bank's online banking facility.
Q: How do I add bills for payment using online banking?
Generally, to add a bill for payment you go to the bill payment page with your online banking institution that allows you to register bills for payment through online banking.
Generally, you:
1. Select "Kenmac Energy" from the list of billers, or if your financial institution has a search feature, type in the first couple letters of Kenmac Energy.
2. You will then be prompted to enter your account number for the biller you are adding. Put in your Account Number from your most recent Kenmac Energy statement.
3. You then add this biller to a memorized list of billers that you may access whenever you want to pay your bill online.
Q: How do I use the online bill payment option?
Your financial institution will guide you through this process. It is very straight-forward. In general, you:
1. Select "Pay a Bill."
2. From the "Pay From" drop-down menu, select the account from which you wish to make the payment.
3. From the "Pay To" drop-down menu, select "Kenmac Energy" from your personal list of bills you have set up for payment through online banking.
4. Enter the amount of the payment you want to make in the Amount box.
5. You will be asked to confirm your payment request.
Be sure to pay by the payment due date allowing for the necessary time for the payment to reach us.
Our knowledgeable Sales team can assist you from sales to installation to service.