Become a Kenmac Energy Customer
Reliable service. Expert advice. Locally owned and operated.
Kenmac Energy is proud to be Prince Edward Island's only locally owned and operated heating oil and propane delivery company. We have a full-service department and a local office to provide you with the exceptional service Islanders have known and trusted since 1986.
Experienced & Knowledgeable Staff
Our experienced and knowledgeable staff are committed to service and are available in person at our local office in Charlottetown, or speak to one of our friendly customer service representatives on the phone.
Flexible Payment Programs
Kenmac Energy offers convenient payment programs designed around your needs. Choose our budget payment plan to distribute your heating costs over a 10-to-12 month period; set up a pre-authorized payment plan; pay with cash or credit in person at our offices, over the phone or pay at your local financial institution.
Equipment & Service
Whether it's a new oil tank or a complete heating system, trust Kenmac Energy. Our experienced and knowledgeable staff can help you select the right product for your needs. Our service team is available 24/7 for emergency service and we also offer protection and service plans to maintain your equipment and safeguard you from costly repairs.
Kenmac Energy Customers Save 3¢ Per Litre on Gas at Mel's!
To get one of our Family and Friends Rewards Card, stop by the Kenmac Energy office in Charlottetown or sign up online.
Use your Family & Friends Rewards Card and save 15% at participating Mr. Sub, Thai Express and Country Style locations.
Reliable & Dependable Delivery
We offer worry-free automatic delivery and have trucks strategically located to ensure you receive prompt fuel oil delivery. In most areas, we are able to provide next-day delivery. We also have local 24/7 emergency delivery to help you when you need it most.
Competitive Pricing
Kenmac Energy customers receive 3 cents per litre off gasoline at our Mel's Gas and Convenience Stores as well as discounts on Thai Express, Country Style and Mr. Sub. We also offer incentives to bundle your home heating oil and propane to save.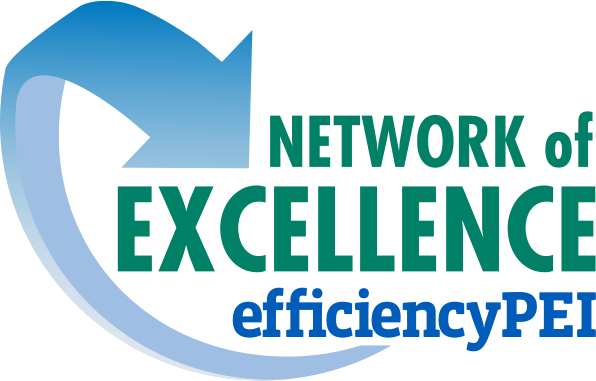 Network of Excellence with Efficiency PEI
Kenmac Energy is proud to be a member of the Network of Excellence with Efficiency PEI. Members of this network have up-to-date information on efficiencyPEI programs and services including their home energy audits, efficiency advice and rebate programs.
Our Sales and Services team would be happy to help answer any of your questions.
You can also become a Kenmac Energy customer by using the form below.
Kenmac Energy Terms
KENMAC ENERGY INC. HEREINAFTER WILL BE CALLED THE CORPORATION.
CUSTOMER agrees to purchase from the CORPORATION and the CORPORATION AGREES TO SELL TO CUSTOMER his entire petroleum requirements at the specified address commencing on above noted delivery commencement date and continuing until such time as one of the parties hereto shall give to the other a prior written notice of termination of not less than thirty (30) days.
CUSTOMER shall pay for each petroleum delivery at the CORPORATION'S then posted price in force at the time and place of delivery, which price may be changed without prior notice.
CUSTOMER shall give a written notice to the CORPORATION of CUSTOMER'S intent to vacate the premises.
Purchases are due and payable on receipt of the monthly statement unless on Budget Plan. A credit cost of 2 % per month (26.82 % per annum) shall apply to any past due balance. Such credit cost may be modified from time to time by the CORPORATION upon notice. The customer will be responsible to pay any additional charges incurred should the account be passed to a third party collection agency.
The CORPORATION shall endeavour to maintain at all times a sufficient petroleum supply in the CUSTOMER'S tank(s). However, CUSTOMER shall forthwith advise the CORPORATION should oil level in the tank(s) drop below normal, and shall inform the CORPORATION in writing of any modification affecting the storage capacity of the tank(s) or CUSTOMER'S heating needs, so that deliveries can be planned accordingly.
The CORPORATION shall not be responsible for any damage resulting from any inadequate reserve level of petroleum products if delivery address remains unoccupied by an individual for more than 48 hours, or if, for any reason whatsoever, oil consumption is unusually high or if, for any reason beyond the CORPORATION'S control, the CORPORATION is prevented or delayed in making its petroleum deliveries.
THE CUSTOMER HEREBY REQUESTS CREDIT FROM THE CORPORATION FOR THE PURCHASE OF PETROLEUM PRODUCTS.
The customer is notified that a report as to credit and other information is to be obtained for credit now applied for and any transaction from time to time related thereto. The customer acknowledges and consents to the disclosure of any credit or personal information in the possession of the CORPORATION to any credit grantor or consumer reporting agency with whom the CORPORATION may transact.
THE CUSTOMER FURTHER ACCEPTS THE ABOVE TERMS AND CONDITIONS APPEARING HEREON.